Judy Rogers, Pathway, 2009, 20x24
Judy Rogers
Artiste-peintre / painter
Morin-Heights, Qc
450.226.2885
cliquez les images pour agrandir / Click on images to enlarge
Wave 2, 2009, 20x24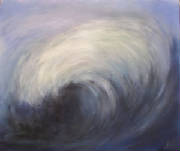 Judy Rogers
Born in Winnipeg, Judy first moved to Montreal during Expo'67 and then to Morin-Heights in the 90's. After working as a writer/editor for magazines and corporate accounts, she decided a change was needed in retirement. Thus, in her newly found free time, in addition to her winter "occupation" as a skibum, she discovered a new talent: painting. Judy says: " This is an unexpected passion which I came to, latish in life. It keeps me young at heart."
Judy has taken art classes and workshops principally with Mme Caroline Archambault of St-Sauveur. Although her main inspiration is nature, you will often find a touch of abstract in her paintings.
Joined Arts Morin-Heights in 2010.
Autumn, 2009, 20x16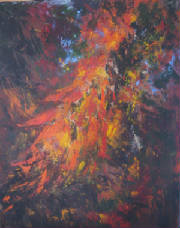 Judy Rogers
Née à Winnipeg, Judy immigre à Montréal durant l'Expo'67 puis à Morin-Heights dans les années 90. Ecrivain/éditeur de carrière pour des revues ainsi que pour des comptes commerciaux, elle se découvre, en plus d'être une skieuse émérite, un talent certain pour les arts. Judy avance: " Je suis toute surprise de réaliser une passion envoûtante pour la peinture et de savoir qu'elle se nourrit par elle-même en moi!"
Judy a suivi plusieurs cours et s'est inscrite à différents ateliers, principalement avec Mme Caroline Archambault de St-Sauveur.. Son médium de choix est l' acrylique. Son sujet préféré est la nature quoique l'abstrait se manifeste occasionnellement dans son oeuvre.
S'est jointe à Arts Morin-Heights en 2010.
Field on Ile-Aux-Coudres 20x28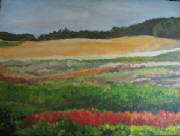 Judy Rogers
Driftwood, 2008, 18x24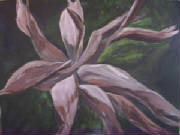 Judy Rogers
Birches 18x24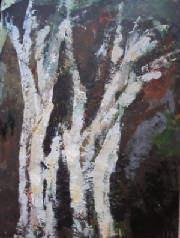 Judy Rogers
Starlight 22x22
Judy Rogers
Deep Forest, 2011 24x20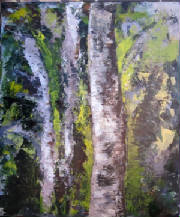 Judy Rogers
Rocks, 2012 11x14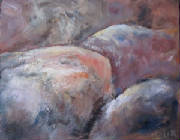 Judy Rogers