Duck 2011, 9x12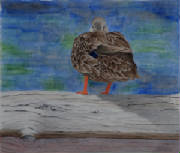 Joanne Hayes
Joanne is mainly a "self taught artist", trial and error being her biggest teacher. In the past she participated in two botanical illustration workshops taught by Pamela Stagg in Toronto. She has also referenced several books on the art of botanical illustration. She enrolled at Concordia and completed some courses in Art History - basic drawing and map making.
Joanne draws and paints what she sees. Mostly what inspires her are (1) the play of light/shadow creating the mono-chromatic effect of colour and (2) the patterns created by the shapes and colours found in nature. She takes photographs and uses them to paint/draw from.
Joanne est essentiellement autodidacte, son meilleur professeur étant l'approche 'essai et erreur'. Elle a participé à deux ateliers d'illustration en botanique enseignés par Pamela Stagg à Toronto. Elle aussi étudié plusieurs livres dans l'art de l'illustration de botanique. Elle s'est inscrite à l'université de Concordia et a complété quelques cours en histoire de l'art - dessin de base et cartographie.
Joanne dessine et peints ce qu'elle voit. Ce qui l'inspire le plus sont (1) le jeu des ombres et lumières créant des effets monochromatiques de couleur et (2) les patrons créés par les formes et couleurs trouvées dans la nature. Elle peint et dessine à partir de photos qu'elle a prises elle-même.
Black-Eyed Susan and Coneflowers 2010, 12x16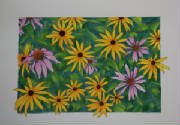 Joanne Hayes
Moth Wing 2010, 12x9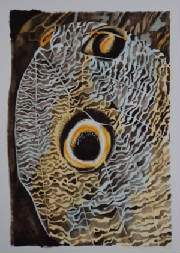 Joanne Hayes
Eastern Yellow Swallowtail 2013, watercolour, 10x7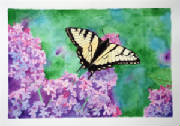 Joanne Hayes
Mardi Gras, 2013, pencil crayon, 9x7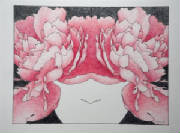 Joanne Hayes
Bunchberry, 2013, watercolour & graphite, 10x5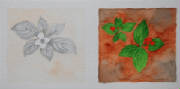 Joanne Hayes
Morning Mist, 2013, watercolour, 16x7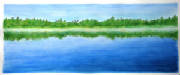 Joanne Hayes