Jules & Joan Beauregard
tourneurs de bois/ woodturners
Morin-Heights, Qc
Tel.: 450.226.3236
web:http//artfulwoodturning.tripod.com
Jules is an artistic woodturner whose specialty is beautifully designed and crafted vases. He uses mostly Canadian woods but if he acquires a more exotic wood such as the rosewood, he relishes the opportunity to work it. Jules says: " The spirit of the tree lives on through my work. Its nature and character dictate the composition of my creations." Joan specializes in delicate finial boxes and flowers turned on the lathe; a unique art form.
Members of the American Assiciation of Woodturners, Woodturners' Guild of Ontario, the Association des Tourneurs de bois de Québec
Joined Arts Morin-Heights in 2006.
Hollow-form no. 1949, cherry burl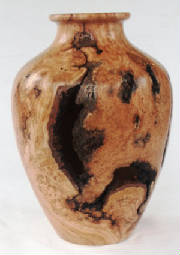 Jules Beauregard, 2011
Jules est un artisan-tourneur se spécialisant dans la création de vases de bois exceptionnels. Il emploie principalement des bois canadiens, et des fois aussi des bois plus exotique tel que le "rosewood". Il avance: "L'âme de l'arbre continue de vibrer au travers de mon oeuvre. Je laisse la nature et le charactère du bois guider la conception de mes créations." Joan crée les coffrets-faiteaux , des miniatures, et des fleurs qu'elle tourne sur son tour à bois; une forme unique.
Membres de l'association des tourneurs de bois de Québec, American Association of Woodturners, Woodturners' Guild of Ontario.
Membres d'Arts Morin-Heights depuis 2006.
Enigma 1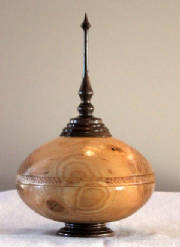 Joan Beauregard, 2013
Coffret 390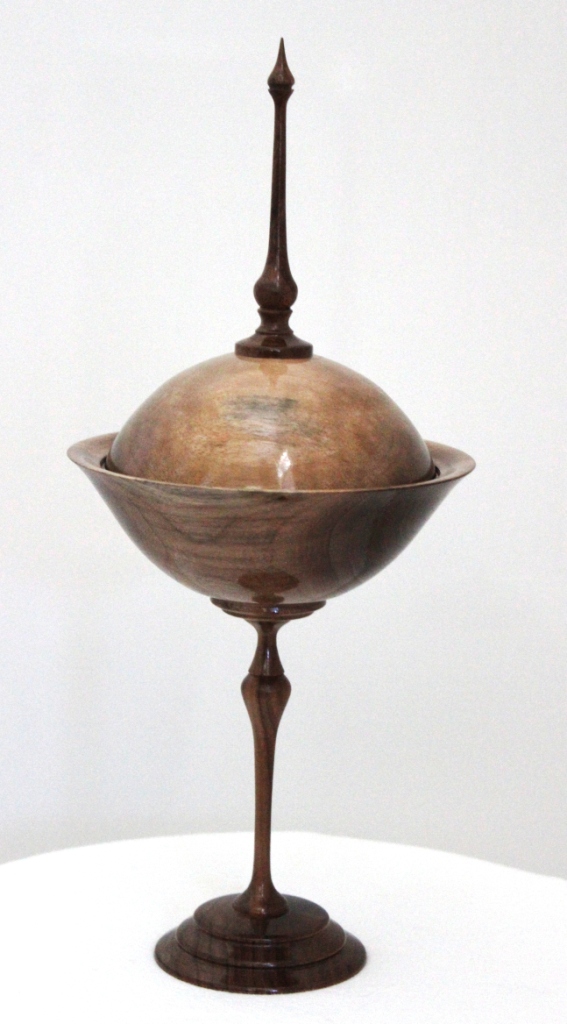 Joan Beauregard, 2013